10 things we hope to see in 2022 | Golf News and Tour Information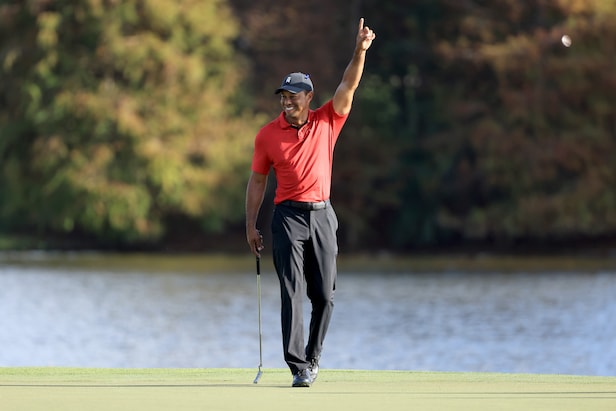 Predictions are a popular exercise at this time of year. They're low-lift, fun, serve as a good spreadsheet of what's to come, and just as importantly, no one is really watching your "Is this the year Rory wins the Masters?" the proclamation did not proceed as the schedule progressed. But we also adhere to the wisdom of Baseball Hall of Famer Casey Stengel, who warned, "Never make predictions, especially about the future.
So rather than staring into the crystal ball, we turn to a list of 10 things we'd like to see happen in 2022. Do they have the same nutritional value as the predictions, i.e. none? You bet. But they're just as entertaining, they promise.
RELATED: The PGA Tour's Top 100 Players, Ranked
Internationals win the Presidents Cup
The 2019 edition at Royal Melbourne was arguably the best in Cup 13 history, and although there are nine months to go, the Internationals should boast tremendous power and depth. In the same breath, the United States has always had a single "L" (in 1998) since the competition began in 1994. In order for the Presidents Cup to grow from an exhibition to a primetime event, the Internationals need to kick Americans on their butts, and do it hard. (Speaking of which, if this were to happen…please, no more US workgroups.) –Joel Beall
MORE: Collin Morikawa is pretty salty about being 11th on the PGA Tour PIP
A final Brooks-Bryson pairing on a Sunday at literally any tournament
Most people are apparently tired of this gloriously petty feud, which is understandable given how overcrowded the coverage of the so-called rivalry is. That said, you're lying to yourself if you still don't want to see these two go head-to-head in a real tournament, preferably in a duet final on Sunday. If the PGA Tour isn't going to make it on a Thursday or Friday, our only chance is the weekend anyway, and that's not out of reach considering these two often play the same big tournaments. and are both very good at golf. Honestly, I don't care if it's the Masters or the Chuck Schwab Challenge. Feed us Brooks-Bryson on a Sunday in 2022 and we can all put this thing to bed and die happy. —Christopher Powers
The Pepperdine prodigy has a swing that's both graceful and fierce, like a bear slapping on a picnic basket. But what makes 2020 Haskins Prize winner Sahith Theegala attractive as a following the best thing is more than its performance. Theegala is of Indian descent, a culture vastly underrepresented in professional golf. Although he grew up in Southern California, it's clear his legacy resonates around the world – a week after competing in the Sanderson Farms Championship, Theegala's start-of-the-week presser at the Shriners Children's Open was the one of the biggest media sessions of the year, filled with faces from around the world who never show up to a touring event. That Theegala was thoughtful with the times and the responses underscored that the 24-year-old has the moxie and the character to take on the responsibility that comes with such attention. No cheers in the press box, but it's easy to see that a good season for Theegala could mean so much to so many people. —J.B.
RELATED: Pat Perez explains why the PIP is 'horsesh–', why he can't wait to turn 50 and the only pair of shoes missing from his legendary collection
Competing early and often in majors doesn't guarantee you'll end up winning one. Ask Rickie Fowler. In 2021, Xander Schauffele has again surfaced on some of the biggest leaderboards to fall short, most notably with a splattered 8 iron on the No. 16 at Augusta National. The troubling trend of not closing on Sundays extends to regular PGA Tour events and the 28-year-old has surprisingly gone three years without an official win. But his victory at the Olympics gave fans more hope that hoisting a major (or two, or three, or more) is still in his future. Not only did Schauffele win in Tokyo, but he did it in clutch fashion as he climbed and descended 100 yards on the final hole. How cool would it be if he did that in Augusta in April for the ultimate redemption? Oh, and Rickie finally winning a big one would be pretty cool too. —Alex Myers
US Open moves to playoffs
You would think that a setup that does its best to protect the peer would correlate with clustered rankings. Yet there has only been one qualifier in the last 20 US Open and two in the last 27 years. For context, there were five playoffs over an 11-year span from 1984 to 1994. The USGA no longer uses an extra 18 holes, instead moving to a two-hole playoff followed by sudden death . Nevertheless, it is a tournament mixed with chaos; we're due for a few more fireworks at the Nationals. —J.B.
Tour events won by single digits under par (Aka, less birdie-fests)
Call it a grumpy take. Of course, fans love birdies. But last season was the first in PGA Tour history (non-majors) that there was no tournament won by a player shooting single digits under par. (Rory McIlroy shot 10 cents to win at Quail Hollow, the lowest total of the season.) That doesn't mean all PGA Tour setups are too easy. A number of cut lines were still above par. To look at the winning score is to isolate the most elitist from the elite. And they're using gear that's more optimized for their games than ever before. And the depth of talent on the PGA Tour has seemingly never been better.
Yet tournament-to-tournament variability maintains the distinctiveness of each tournament. A few more challenging setups will break up some of the monotony. Traditionalists still like to see players struggle to make pars at a US Open. Usually we get a Honda Classic or Memorial tournament where the pars aren't easy to come by either. Hopefully a focus from those responsible for setting up the PGA Tour in 2022 will bring the score back just a hair's breadth. —Stephen Hennessy
A dozen players arrested for hot drivers at the Open
When it comes to distance gains, the R&A has been as coy as a newly divorced dad hitting the streets in a Dodge Viper. The governing body has target has nabbed a handful of OEMs over past Opens, but with the claret jug celebrating its 150th championship this summer at St. Andrews – a celebration that could include the scorching field the Old Course to the tune of 20 under – don't be surprised if the R&A throws more ignition into the growing flames of the distance debate with some saber rattling. —J.B.
Calls for a ban on arm locks grow
Despite a sizeable number of players using the method, there seems to be a tangible undercurrent against the armbar, which some believe eliminates the art and skill of putting. Billy Horschel has called for a ban after playing a trick with Will Zalatoris (who uses the arm lock) during last year's RBC Heritage, with Xander Schauffele experimenting with it and later giving it up while simultaneously being d agree with Horschel's sentiments. "I'm all for banning armlock putters, but if everyone's going to use it, and I feel like they have a bigger upside, I might as well do the same," Schauffele told the Memorial. We are not necessarily advocating for the ban itself, but simply for the debate to broaden. Because there's nothing better than getting worked up about the rules of golf. "Better" is the word we're looking for, isn't it? —JB
OK, we already had a surprising and spectacular sighting of a tiger in December at the PNC championship. But the 15-time major champion has made it clear he will never play a full schedule again and is no closer to playing an official PGA Tour event. It remains to be seen if he really believes in it or if he is playing tug of war with the emotions of golf fans. But based on the TV ratings of this silly season show, the whole world will be watching if he does it for real. Two of the most obvious candidates? Augusta National, where he won five times, and St. Andrews, where he won two of his three jugs of Bordeaux. Hopefully it's the first, because that would probably mean we'd see it in the second as well. At this point, however, golf fans would be happy to see Woods play anywhere. And at least the PNC seems locked into its future schedule. -A M
Broadcast teams go an entire year without mentioning "perspective"
The "diaper factor" is far from a recent phenomenon. Conversely, since Rory McIlroy announced the birth of his child in the fall of 2020, the 'prospect' has spread so wild and free that it's fair to wonder if we'll ever put that horse back in the mix. barn. But it's, ahem, time to put the "perspective" aside, because we'll never beat Jon Rahm 1) almost miss the Masters to welcome his newborn baby into the world 2) keep wearing a "Dad bod" shirt at the PGA Championship and 3) after sorely denying a victory at the Memorial, winning his first major championship at the US Open on… Father's Day. Truly a chef's kiss. —JB
RELATED: #JUPLIFE: Behind the scenes of the coolest city in professional golf