18 affordable golf courses to play this winter |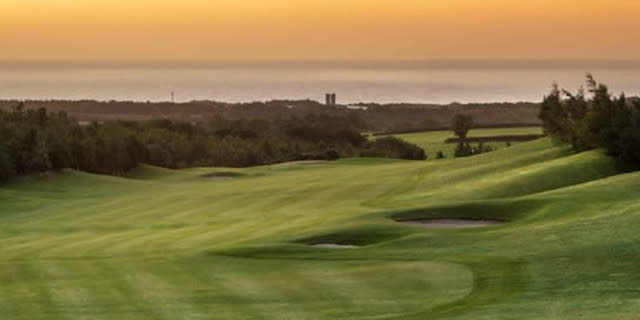 Although we still feel like we've only just arrived in the fall, it won't be long before we reach the most trying months for winter golf – colder, wetter and more possibilities. to play limited. But for those of us who still need our golf fix, here's the first in a series of articles aimed at helping you get the most out of your winter golf.
This first article reviews some of the places worth visiting in winter, based on the favorable reviews submitted to the Golfshake golf course review system but all offering cheaper winter prices and great affordable packages. All are highly rated and you might even find a hidden gem or two among the 18.
Bawburgh Golf Club is highly rated on Golfshake with over 140 reviews and rated 4.4 and often praised for course presentations during the off season.
Winter Green Fees: from £27.50 including food.
Norfolk, East
Described as "one of the best courses, in terms of condition, in the region, especially in winter. Good maintenance and management of the course helps keep the game moving". Mardyke Valley is rated 3.9 out of over 430 independent golf course reviews on Golfshake.
Winter Green Fees: Midweek 18-hole rounds are on offer from £20
Essex, East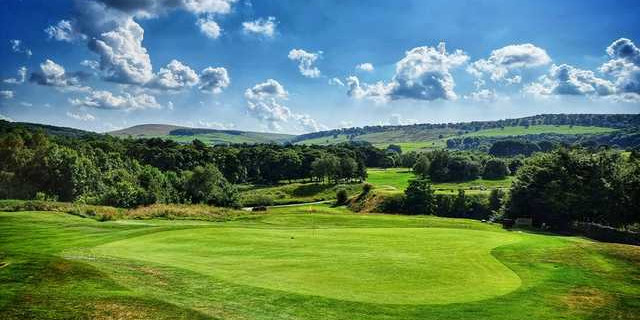 Cavendish is a Golfshake favorite and has a 4.6 rating from over 100 reviews. With winter improvements for 2021, this appears to be an ideal location for winter golf and has recently been described as 'a superb course in the Peak District. Playing superbly for this time of year with fast greens and fairways immaculate".
Derbyshire, East Midlands
A course that may fly under the radar of others in the area, but it is certainly a popular venue and perhaps a bit of an unsung hero. Rated 4.3 from over 300 reviews, College Pines continues to receive accolades and has been described as a "winter golf mecca for a vast surrounding area", offering "bomb proof winter golf ".
Winter Green Fees: from £20 for midweek golf
Nottinghamshire, East Midlands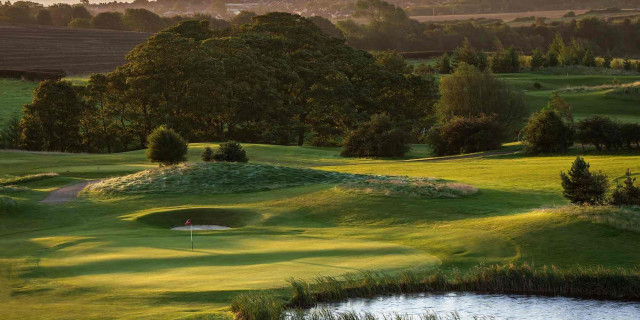 With midweek golf from just over £20, it's a great place to golf in the winter. Cited as 'only closing when it snows' and as 'a great course to play in the winter', this could be a course to visit in the winter months.
Winter Green Fees: from £21 for midweek golf
County Durham, North East
Described as "always great in winter", we can see why Styrrup Hall is highly rated on Golfshake with a rating of 4.3 from over 300 reviews.
Winter Green Fees: 18 holes midweek from £25
South Yorkshire, North East
Highly rated at 4.6 from over 300 reviews, Longhirst Hall Golf Club could offer a bit more for winter golf. With 2 18-hole courses available there is an option for everyone, especially golf companies with packages available from just £27
Winter Green Fees: from £20 for Dawson or Lakes courses
Northumberland, North East
Heysham Golf Club is rated 4.3 on Golfshake and praised for its layout and conditions. With reviews commenting on the condition of the course during the off season, this could be a course worth visiting given that it is priced at 50% of the summer green fee.
Winter Green Fees: Midweek from £20
Lancashire, North West
With a winter green at such a great price, is this the "hidden gem" on the list? Silloth-on-Solway is rated an exceptionally impressive 5 out of 5 from over 50 reviews and continues to receive positive reviews and plaudits with one review stating that this venue is "worth the time to get here".
Winter Green Fees: from £30 for midweek golf
Cumbria, North West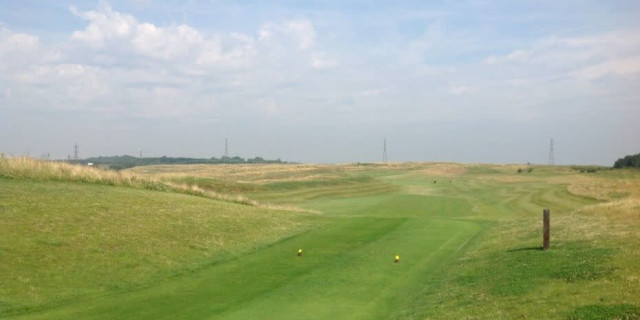 Pedham Place offers an 18 hole, 9 hole par 3 course and is well rated at 4.1 in over 800 reviews, underlining the popularity of this venue. The site offers varying green fee rates depending on the day and time as well as offers aimed at company golfers.
A Golfshake review described Pedham Place Golf as "a brilliant course to play in the winter. Decent clubhouse facilities plus a driving range make this a real find, highly recommended".
Winter Green Fees: from £22.50
Kent, South East
Chipstead is rated 3.9 on over 140 reviews and described as an "Excellent course for the winter. Greens with good rolling and all the breaks. Mud-free fairways". What more could you ask for in winter golf!
Winter Green Fees: From £25 depending on day of the week, concession rate or access to Green Fee Voucher booklet.
Surrey, South East
Simply described as a 'winter wonderland' and ideal for winter play. Rated 4.5 from nearly 100 reviews, this course comes highly recommended for winter golf at great value.
Winter Green Fees: Twilight golf available from £17.50 with full 18 hole courses from £30 for a midweek course.
Somerset, South West
When the nights start to roll in and the temperature drops, we all need a "winter surprise" – it's what one reviewer described as Oakridge Golf Club. This course comes highly recommended and rated 4.1 on over 100 reviews.
Winter Green Fee: £20
Warwickshire, West Midlands
Shropshire continues to receive favorable reviews and is rated 4.3 from over 400 reviewers and particularly noted for its year-round conditions.
Winter Green Fee: £25 for 18-hole courses
Shropshire, West Midlands
With a course condition rating of 4.6, Henllys Hall continues to impress and offers excellent value for money winter golf for those fancying a trip to Anglesey. At just 5,821 yards, this course may offer a slightly different challenge when we hit the tough winter months but still want to enjoy our golf.
Winter Green Fee: £20
The club describes the course as being set in a "temperate climate and its seaside nature allows golfers to play the greens all year round". Winter green fees offer exceptional value for money and Golfshake reviews back up the clubs statement with a comment stating "Unbeatable in winter. If you want to find a dry course in winter, this is the place to go." you need." Rated 4.5 from over 90 reviews, we think this is the one to visit
Winter Green Fee: £20
Clwyd, Wales
A course designed by James Braid offering visitors a park layout with some historical connections. Lochmaben offers excellent winter green fee prices and is highly rated on Golfshake from the most recent reviews.
Winter Green Fee: £25
Dumfries and Galloway, Scotland
Cowdenbeath Golf Club is rated a 4.1 on Golfshake and was recently described as "what a lovely surprise". In an area with so many historic courses, this relatively new course (founded in 1996), offers affordable golf at some of the most famous courses nearby.
Winter Green Fees: from £23
Fire, Scotland
---
Related Articles
The winter golf courses you need to play
The Golf Courses You Should Play This Winter
Deals on golf courses you must play this winter
Golf courses you MUST play this winter