BMW Championship back in Caves Valley, Bellerive | Golf News and Tour Information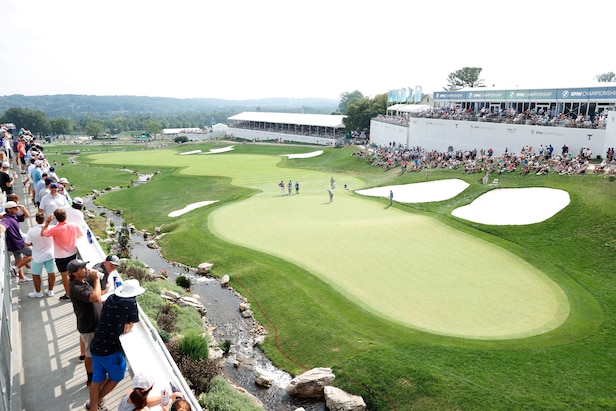 The BMW Championship will return to Caves Valley Golf Club in 2025 and Bellerive Country Club in 2026, PGA Tour, Western Golf Association and BMW officials announced Tuesday.
Although official dates were not disclosed, the tournaments are expected to remain in August as part of the FedEx Cup qualifiers.
"We are thrilled to bring the BMW Championship back to these iconic venues, giving incredible fans in the Baltimore and St. Louis areas a chance to see the best players in the world up close," said Vince Pellegrino, senior vice president of the WGA. of tournaments.
The former Western Open is the third-oldest tournament on the PGA Tour schedule, behind only the Open Championship and the US Open. Since being taken over by BMW in 2007, the tournament has moved beyond the boundaries of Chicago, visiting venues in Denver, Indianapolis, St. Louis and Philadelphia. After this year's event in Wilmington, the BMW will visit Olympia Fields outside Chicago next season and Castle Pines Golf Club outside Denver in 2024.
Caves Valley played host to BMW for the first time last season, where Patrick Cantlay beat Bryson DeChambeau in a six-hole playoff. Bellerive, which has been the site of all three major championships and will host the 2030 Presidents Cup, was also a former BMW host, with Camilo Villegas winning the event in 2008.
The BMW Championship is the penultimate event of the tour's playoffs. This week, 68 players are on the field, with the top 30 advancing to the season finale in East Lake next week.