Disc golf course installed at Centennial Park in Sarnia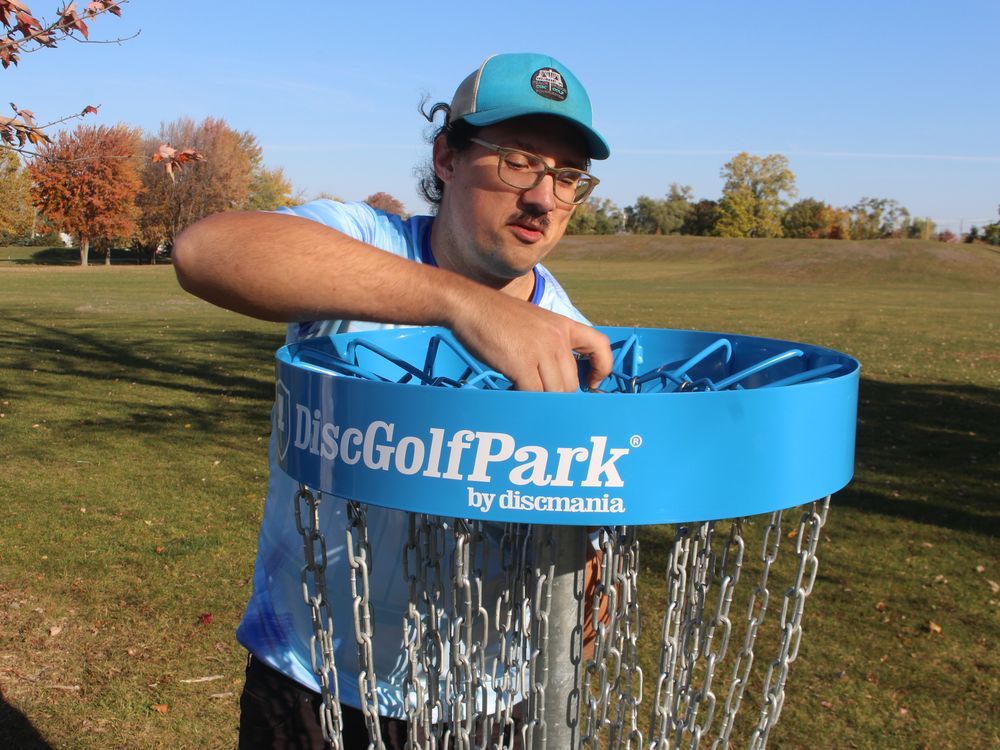 Content of the article
Disc golf has arrived in Sarnia.
Content of the article
Patrick McCauley of Toronto-based Peace Bridge Disc Golf and volunteers set up signs and baskets Friday and Saturday for a nine-hole course in Centennial Park.
The $25,000 project was approved by City Council earlier this year and Peace Bridge has been working with the Parks and Recreation Department on the development of what will be known as Sarnia Bay Disc Golf Course.
There are a few hundred courses around Ontario where the game of golf is played with discs and portable plastic throwing baskets instead of holes, but only a handful are found in southwestern Ontario. , McCauley said.
The closest so far have been a private golf course in Forest, as well as courses in Strathroy and St. Thomas.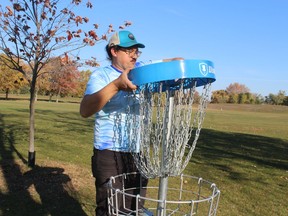 "We're sort of one of the last to get on board," said Shelley Kern, the city's superintendent of recreation.
Content of the article
Disc golf has grown in recent years and is particularly popular in the United States, including nearby Michigan where there are a large number of courses, McCauley said.
There is also a professional disc golf association and tournaments are expected to be televised in the coming year, McCauley said.
"We have a professional who is touring the United States now from Midland, Ontario, Thomas Gilbert," he said.
McCauley credited Sarnia disc golf players, including Ian Wright, with successfully lobbying the city for a course.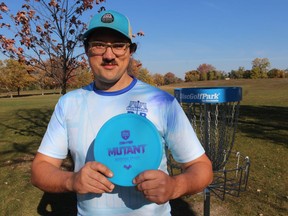 Kern said after City Council approved the idea of ​​a local course in 2020, the department considered several locations that had the right amenities, including parking and restrooms, before Centennial Park was selected. .
Content of the article
"We had very enthusiastic players who lived in Sarnia but traveled out of town to play," she said. "They offered their expertise and helped us through the whole process of what we were looking for."
The course fits easily into the park and aligns with the city's waterfront master plan, Kern said.
"It's another activity that can be practiced by families, adults and young people. It's really inclusive.
There are plans to hold clinics and events locally, she said. "He has a lot of potential."
The public will be able to use the course for free, but the city could consider charging a fee to reserve the course for tournaments or events, Kern said.
The baskets can be removed and the layout was designed not to interfere with other events taking place in the park's open field, she said.
Content of the article
McCauley said Peace Bridge gives back to the communities it is involved with by hosting clinics and donating equipment to schools.
Sarnia's is the company's premier course, he said. It also organizes tournaments as well as disc golf outings and team building events for organizations.
Some local retailers are expected to sell starter kits with specialized discs called "putters" and "drivers," McCauley said.
"They're smaller than a caught frisbee, but it's the same kind of shape," he said.
Locally, players have created a Facebook group, Sarnia Bay Disc Golf, to share information, McCauley said.
"Disc golfers are very tight-knit and community-based," he said.