Golf news 2022: Andy Ogletree receives $170,000 at LIV Golf event despite finishing last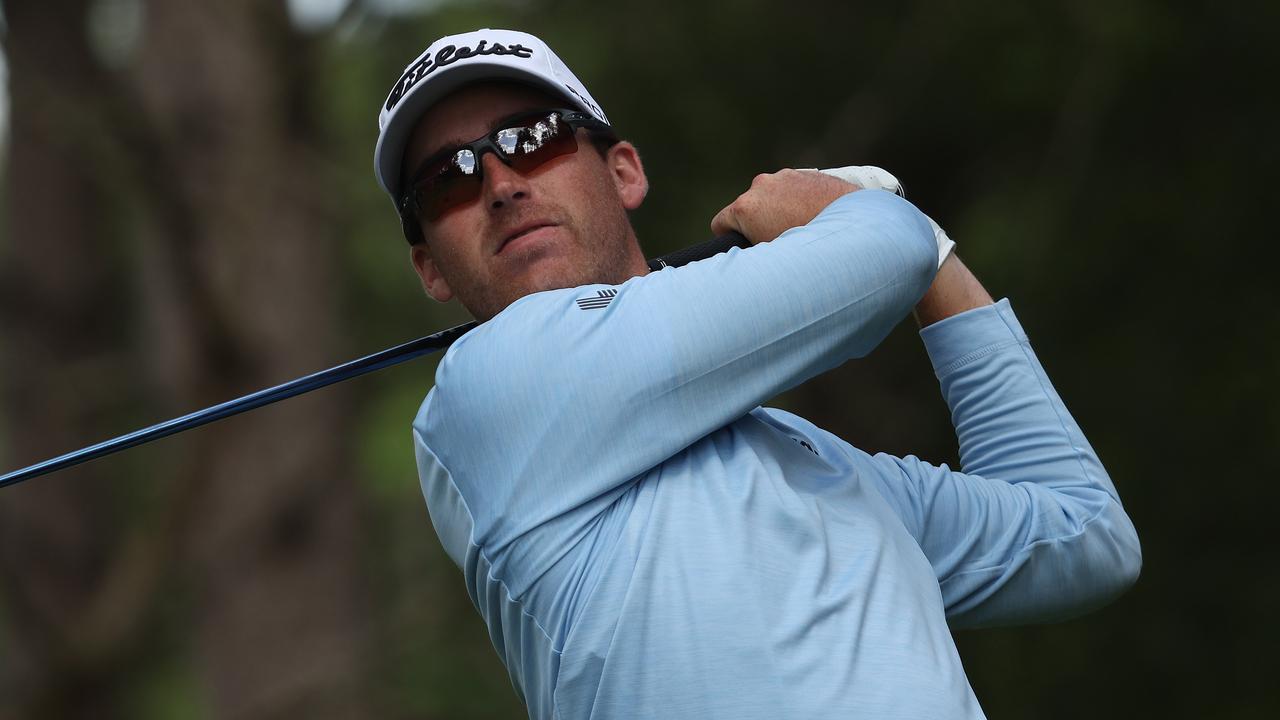 If anything summed up the absurd LIV Golf Invitational Series, it was the check presented to the latest Andy Ogletree.
If anything summed up the absurd sums of money paid out at the new LIV Golf Invitational series, it was the check for A$170,000 given to Andy Ogletree for his dead finish last Saturday.
Had the 24-year-old American played on the PGA Tour this week, he would have returned home after two rounds facing financial loss for his efforts.
Watch every round of the US Open 2022 live and on demand June 17-20 with FOX SPORTS on Kayo. New to Kayo? Try free for 14 days >
But without cuts and prize money supercharged by support from the Saudi Arabian Public Investment Fund, the former US amateur champion easily cashed in on his biggest payday – no small feat considering he was 24 above par for his three rounds in the opening event at the Centurion near London.
According to the PGA Tour, which Ogletree joined after turning pro in 2020, he has career earnings of $54,000.
He will no longer be able to play on the PGA Tour after the organization decided on Thursday to suspend all players who jumped on the LIV train.
For a player building a career, getting kicked out of the PGA Tour would usually amount to financial suicide.
Still, if Ogletree plays in all six remaining individual events this year, even finishing last in all of them, he'll be looking at earnings close to $1 million.
Charl Schwartzel won the inaugural event of the Saudi-funded LIV Golf Rebel Series as Patrick Reed became the latest marquee player to sign up.
South African Schwartzel played a final round 72 at the Centurion Club outside London to finish seven under and one shot away from compatriot Hennie du Plessis.
The 37-year-old received a winner's check for $5.6 million and also took home $1.06 million for being part of the winning team in the three-day 54-hole event.
"Honestly, I'm relieved," said the 2011 Masters champion, who was leading by five strokes with seven holes to play before a double bogey at 12 created a nervous ending.
"Never in my wildest dreams did I think we could play golf for so much money. It has been an incredible experience.
LIV Golf General Manager Greg Norman, who attempted to set up a world tour in 1994, said: "The evolution of the game of golf is alive and LIV is alive.
"For 27 years many obstacles have stood in our way, many dreams have tried to be crushed but they couldn't crush us and golf was always going to be the force for good in it all."
With AFP and the New York Post