Government Golf Courses New Management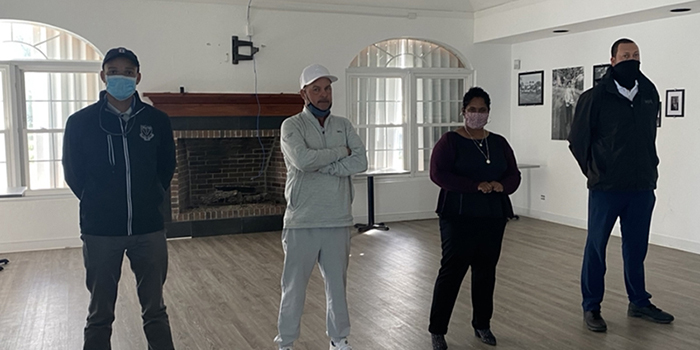 The Bermuda Government Golf Courses Board of Directors has announced a new management team.
A spokesperson said: "The Bermuda Government Golf Courses Board of Directors has announced a new management team to lead the Government Golf Courses. [Ocean View & Port Royal]. Chairman of the Board Hon. Kim Swan proudly introduced this new team 11 months after taking over the board by thanking outgoing chairman DV Burgess and Neville Tyrrell for their past stewardship, which her team of directors has been able to build on.
"The new team consists of:-
Ms. Thomassinna Hassell, Director of Finance, Administration and Human Resources [Ocean View & Port Royal]
Mr. Jayson Jackson, Chief Golf Course Superintendent [Ocean View & Port Royal]
Mr. Steven Lambert, Chief Golf Professional [Port Royal]
Mr. Brian Morris, Chief Golf Professional [Ocean View]
Mr Swan said: "I must thank my fellow administrators for their stewardship over the past 11 months, guiding us through a difficult period with myriad issues. It is necessary for me to acknowledge the work of Steven Lambert Jr., who was propelled into an interim director role during the perilous times of COVID, and who presided when his mentor, Mr. Greg Maybury, died so unexpected.
"I am proud that the Board has become more diverse with the addition of two capable women to our Board, but I thank all of the Directors who have rolled up their collective sleeves and tackled the issues head-on, which allowed us to restructure and present this new team. today.
"Personally, I am grateful to have had the opportunity to lead the Bermuda Government Golf Courses, having been a product of both public golf courses as a junior, but also with extensive prior experience in concurrent management of two government quangos in the past.
"Our goal is to make Bermuda Government Golf Courses a global example of best practice in operating a public government facility, and to that end we have turned to Bethpage State Park under the jurisdiction of the Government of New York State for advice, we have been able to observe how they operate and have benefited immensely from having made connections at the government level.
"We are eternally grateful to Mr. Scott Matson and his team, and to the government of New York, for agreeing to the sharing of information. We now have a big brother/sister relationship with one of America's largest public golf courses.
"Our new leadership team will report directly to the Board at our monthly meetings, but are tasked to meet at least once a week, with the responsibility of working together as a cohesive team to ensure good leadership. at Bermuda Government Golf. and for our staff."

Learn more about
Category: All, News, Sports