Joe Buck to Lead ESPN 'Manningcast' for 2022 PGA Championship | Golf News and Tour Information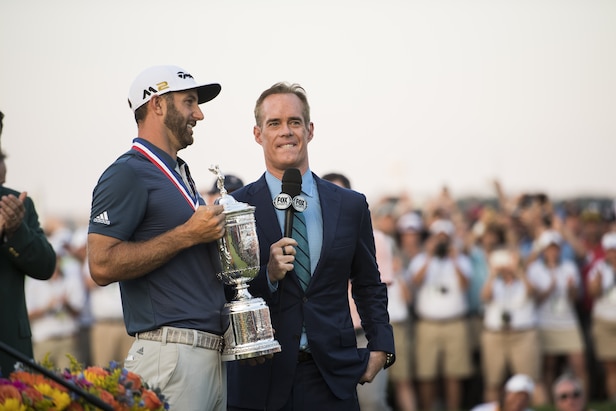 Joe Buck returns to professional golf.
Buck, who led FOX's US Open coverage from 2015-2019, will lead an auxiliary broadcast of the 2022 PGA Championship for ESPN.
The news, first reported by the New York Post, was confirmed by Buck on Twitter.
After a rocky start at the 2015 US Open, the Buck-led FOX show received positive reviews at the next four US Opens. FOX has also been acclaimed for its technical innovations in its shows, including the use of drone technology and shot-tracing capabilities that have provided unique insights and spurred other networks to consider production improvements. similar. However, FOX ended its relationship with the USGA in 2020, with USGA media rights transferring to NBC Sports.
Buck, who left FOX Sports in March after 27 years with the network, will make his ESPN debut with the alternate broadcast of the PGA. According to the Post, the show will be delivered in the same style as the popular "Manningcast" that debuted on "Monday Night Football" last season; in fact, Peyton Manning's Omaha Productions will headline the Buck-led show. The Post also reports that ESPN personality Michael Collins will be on the show along with "A list" guests.
The alternative show will air on all four days of the PGA Championship. While the first hour will air on ESPN, it will eventually move to ESPN2 and ESPN+ when traditional coverage begins.