LIV Golf news: Only the winners of the big money debacle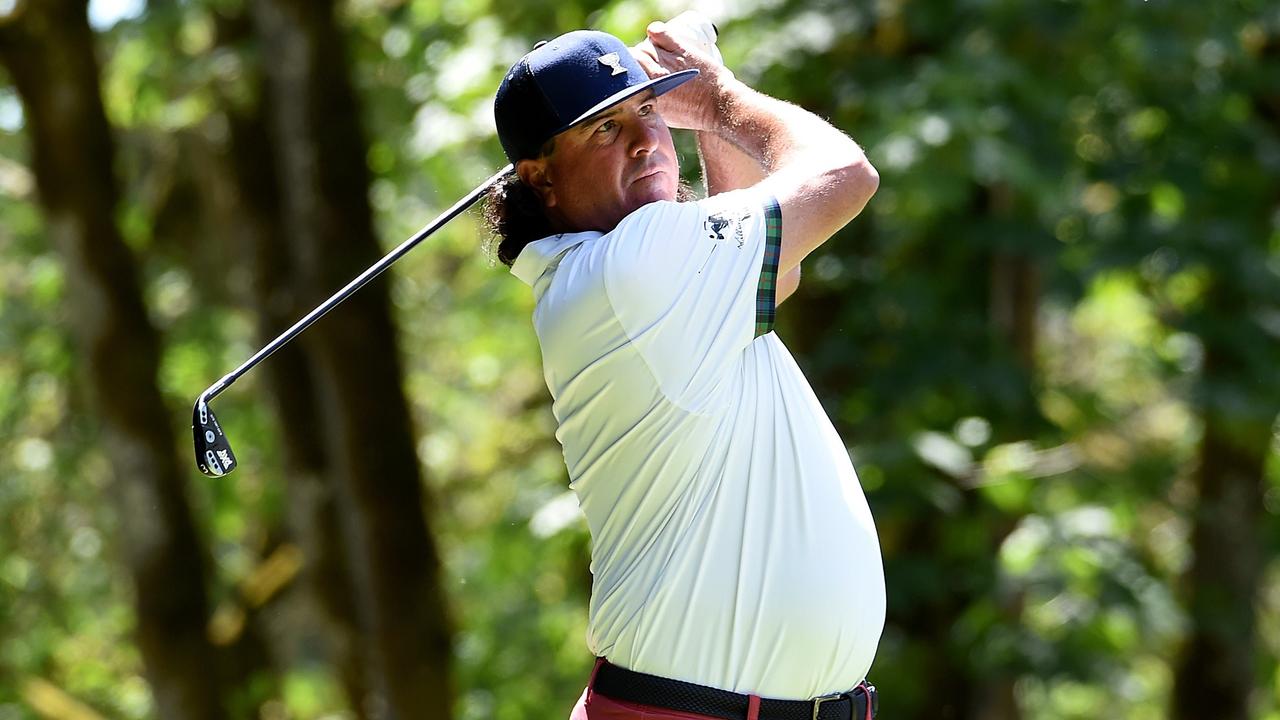 So far, only one side has emerged as a real winner in the Golf LIV war. It's not the fans or the tour itself, writes DAVID WALSH.
Max Kieffer is a name you may not know. On the DP World Tour, Max, 32, is a class and filer. Prior to last weekend, his 12 years as a pro had passed without a win. His claim to fame of sorts was losing extended play-offs twice: once on the extra ninth hole (a record) and most recently on the fifth. Germany's almost golfer.
While surfing the sports channels last weekend, I came across Max who is still fighting for that first victory. He nailed a masterful approach to the 17th green at the D+D Real Czech Masters. A par 18, followed by Gavin Green's putt coming out of the same hole, gave Kieffer his first victory. He won 297,000 euros in prize money.
In these difficult times, there are golfers who wouldn't get out of bed to pee in that potty. That's less than 10% of the $4 million that Charl Schwartzel, Branden Grace and Henrik Stenson each picked up for winning the first three tournaments of the newly formed LIV Tour. Or did they?
I watched Schwartzel and Stenson at the time of those wins. They were calm and discreet. So much so that I wondered if their contracts with LIV meant that the prize money was offset by their signing fee? It didn't seem to matter much. Kieffer's reaction was different: sincere, joyful, human. He said he felt so nervous on the 18th hole that he was worried about getting some fresh air.
Seeing this victory over years of unsuccessful lawsuits, he wanted us to know it wasn't what it seemed. He made his living playing golf which he considered a privilege as he never lost his love for the game. How could not winning bring him down when he loved his life anyway ?
He said that even though he never won, he still had a great life. And then, finally, he offered a touching postscript. It had, he said, been a memorable weekend for his family because the day before his 72-year-old father had made his first hole-in-one.
The point here is that when golfers get multi-million dollar contracts to tee off on, we lose, and though enriched, they too lose. If they don't need to win, why would we want to watch them?
Among the players under contract with LIV is the Spaniard Eugenio Lopez-Chacarra. A 22-year-old finance and psychology graduate, Lopez-Chacarra was still at Oklahoma State University and the No. 2 amateur in the world when the offer landed on his table. According to multiple reports, he received $12 million or $15 million for a three-year commitment. "This contract gives me peace of mind and secures the future of my family," he said.
Will having at least $12 million in a bank account help Lopez-Chacarra navigate the professional golf jungle? When things go wrong, he needs to feel threatened. "You play golf differently with a purposeful life," he said at the signing. But what has the player learned when the solution is bank transfer?
As for LIV's future, I don't see it as what her brains want it to be. In exchange for hundreds of millions of dollars, they have a world top 20 player, but a runner-up, Cameron Smith, is expected to be confirmed this week. LIV's dream of having the best players on her tour died as PGA Tour loyalists gathered in a meeting room at the Hotel du Pont in downtown Wilmington, Delaware, 12 years ago. days.
Twenty-three players listened as an advisor outlined the plan for the future of professional golf. This is when the balance of power returned to the PGA Tour. In order of their world rankings at the time, he was followed by Scottie Scheffler, Rory McIlroy, Patrick Cantlay, Jon Rahm, Xander Schauffele, Justin Thomas, Collin Morikawa, Will Zalatoris, Viktor Hovland, Matt Fitzpatrick, Sam Burns, Jordan Spieth, Tony Finau, Billy Horschel, Cameron Young, Joaquin Niemann, Max Homa, Shane Lowry, Tyrrell Hatton, Kevin Kisner, Adam Scott, Rickie Fowler and Tiger Woods.
The challenge was simple. They had to find ways to ensure that the best players in the world competed regularly. Right now it's happening in the Major Championships and the Players Championship. The plan was to hold 12 "elevated" or elite tournaments, involving perhaps as few as 60 players competing for a $20 million purse.
For all elite performers, these tournaments would be mandatory. "All the players have bought into our vision," McIlroy said last week. Eight days later, PGA Commissioner Jay Monahan revealed details of the new schedule but the key point was the commitment of the world's best players to the 12 high tournaments. In 2023, the top players will compete 17 times – the enhanced events plus majors and the Players Championship.
Of course, it had taken the presence of LIV for the PGA Tour to wake up. His sport is struggling with an increasingly reduced television audience and, apart from the majors, tournaments that lack entertainment. The new format adopted some of what LIV offers its players: reduced fields, no cuts and guaranteed winnings. Lee Westwood, now on the LIV side of the fence, said he had to laugh, but the PGA Tour will have the last laugh.
For a different kind of laugh, consider Pat Perez's experience as a LIV player. Two months ago, Perez's wife, Ashley, revealed that he had signed with LIV for around $10 million. Not bad for a 46-year-old veteran. At a reception to celebrate LIV's last batch of rookies in June, Perez wore a $100 bill-patterned shirt. There was something refreshing about the franchise.
He played in the second and third LIV tournaments, finishing 29th of 48 at Pumpkin Ridge in Portland and 31st at Trump National Bedminster in New Jersey. Not exactly stellar golf for a man who can play. What the hell.
You want to know what he earned during those six days? $1.8 million. He happens to have been on the winning team twice in a competition that barely registers with the public and has earned him $1.5 million. The extra $300,000 was the reward for his own bad golf.
Perez may be winning. LIV is not.
– The Sunday Times
Originally published as David Walsh: Only winners of LIV Golf debacle are grassroots pros now getting millions