Max Golf Protein Double Choc Blueberry Cookies Review
Few golfers consider the food and drink they take with them. Often it's a matter of quickly picking up a sweet treat and a sports drink from the pro shop before heading to the first tee. Max Golf Protein products are here to provide golfers with a healthier, less sugary alternative that fills you up and gives you the energy and focus to keep playing your best golf. Rather than the typical candy bar or other sugary treat that will give you a high and then unwanted energy level, Max Golf Protein offers a nutritious and tasty alternative that will help keep you going from the first hole to the last.
The company's latest product comes in the form of the Double Choc Blueberry Cookie and offers a new flavor and style compared to the Max Golf protein bars we tested last year. We found the cookie to be very chocolaty, with little blueberry notes that hit everywhere. The pleasantly chewy consistency makes the cookie more indulgent and, unlike protein bars, it would be easy to eat two at a time!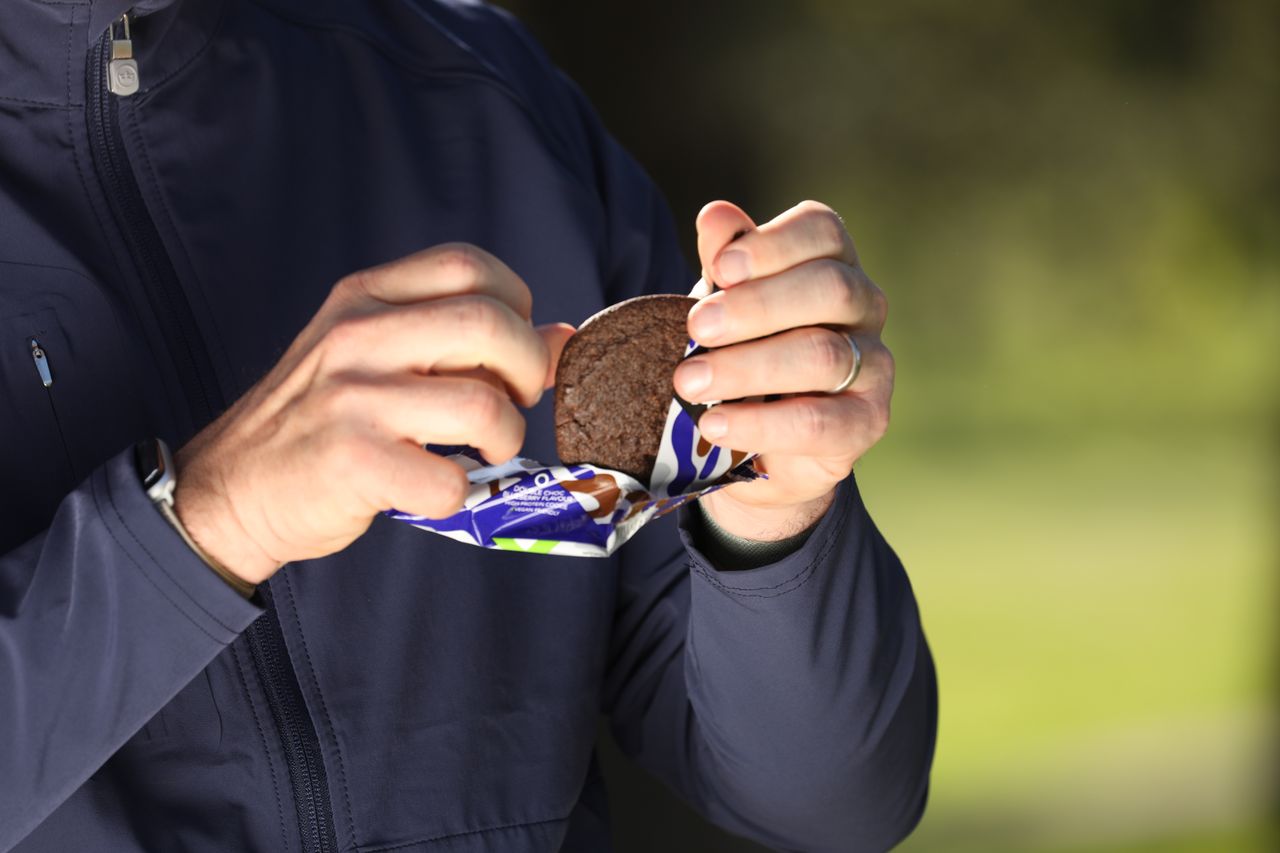 At just 168 calories, you'll get what you pay for and the low sugar content means you'll avoid the sugar rush while making it a nutritionally better choice than the ubiquitous candy bar. There's also a good amount of protein in the cookie which might have contributed to the overall slightly chalky texture, but the blueberry and chocolate flavors outweigh the texture issues.
Finally, the fact that it's vegan will broaden the overall appeal and we think it's a very impressive snack that golfers should seriously consider having in their bag. Besides the different flavors of Max Golf Protein Hydration Drink, the new cookie is another way to stay energized and focused during your golf.