New Jersey files civil rights lawsuit against Pine Valley | Golf News and Tour Information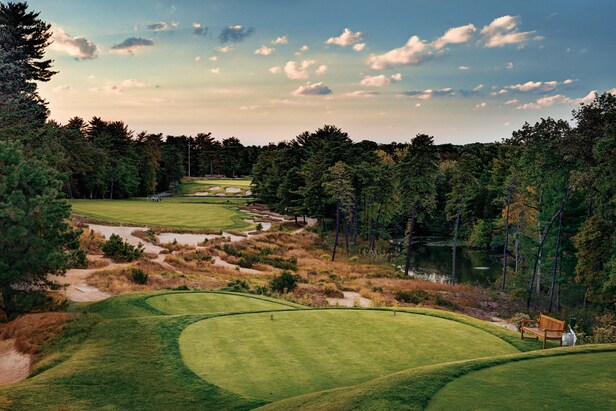 The New Jersey Acting Attorney General has filed a civil rights lawsuit against the Pine Valley Golf Club.
Acting AG Matthew Platkin alleged Wednesday that Pine Valley exhibited a pattern of gender discrimination in both access to the facility and its employment policies.
"Gender discrimination has no place in New Jersey, period," Platkin said. "Our Civil Rights Division is committed to eradicating unlawful discrimination and holding accountable those who violate our laws."
In May 2021, the historically all-male club voted to allow women membership for the first time in its history. However, Platkin claimed Pine Valley only did so after his office began its investigation and disputed that as of July 2021, only three of the club's 700 members were women.
In the eight-page written complaint, the state acknowledges that private clubs are exempt from anti-discrimination law protections, but the state argues that this exception cannot be invoked by Pine Valley because the club "was so deeply connected to the former borough of Pine Valley". All land in the borough was owned by the club, and it effectively controlled the operations of the borough, according to Platkin, while receiving services and benefits provided by its government. Platkin also said the club prohibits women from owning homes in the borough unless they are co-owned by a man, as the ability to co-own or rent property in the borough is tied to club membership. The borough merged with neighboring Pine Hill in 2022.
Other allegations from Platkin's office include that only 4% of Pine Valley's workforce is female, the inclusion of an illegal policy in the club's employee handbook prohibiting men but not women from wearing earrings and the inclusion of a policy prohibiting employees from discussing their pay in violation of the LAD, as amended by the Diane B. Allen Equal Pay Act.
The suit seeks compensatory damages for "economic loss, humiliation, mental pain and suffering for any victim of the alleged discrimination." The club will have 20 days to respond to the allegations made.
Designed by Philadelphia hotelier George Crump and architect Harry Colt, Pine Valley spans some 600 acres of rugged pine forest and has consistently been rated the best course in the United States. When contacted by Golf Digest, a Pine Valley spokesperson declined to comment further, citing the private nature of the club.