SeeMore Mini Giant Deep Flange Putter Review
If you like the mass and stability of a mallet and the shape of a bladed putter, then the SeeMore Mini Giant Deep Flange might be the tool for you.
Especially if you like the SeeMore "Hide the Red Dot" Riflescope alignment system. But more on that in a moment.
The Mini Giant series has been SeeMore's best seller in recent years. Derived from SeeMore's original Giant FPG – which was modeled after the great MacGregor Response ZT 615 that Jack Nicklaus used to win the 1986 Masters – the Mini Giant putter is a scaled down version that has better feel and isn't all quite so bulky. We tested the Deep Flange model, which means the area behind the face is quite large (1.75 inches), much like a mallet. Still, this putter, which has been SeeMore's best seller for the past year, is certainly shaped like a blade, making it a great compromise for anyone who likes the stability of a mallet with the look and feel of a blade.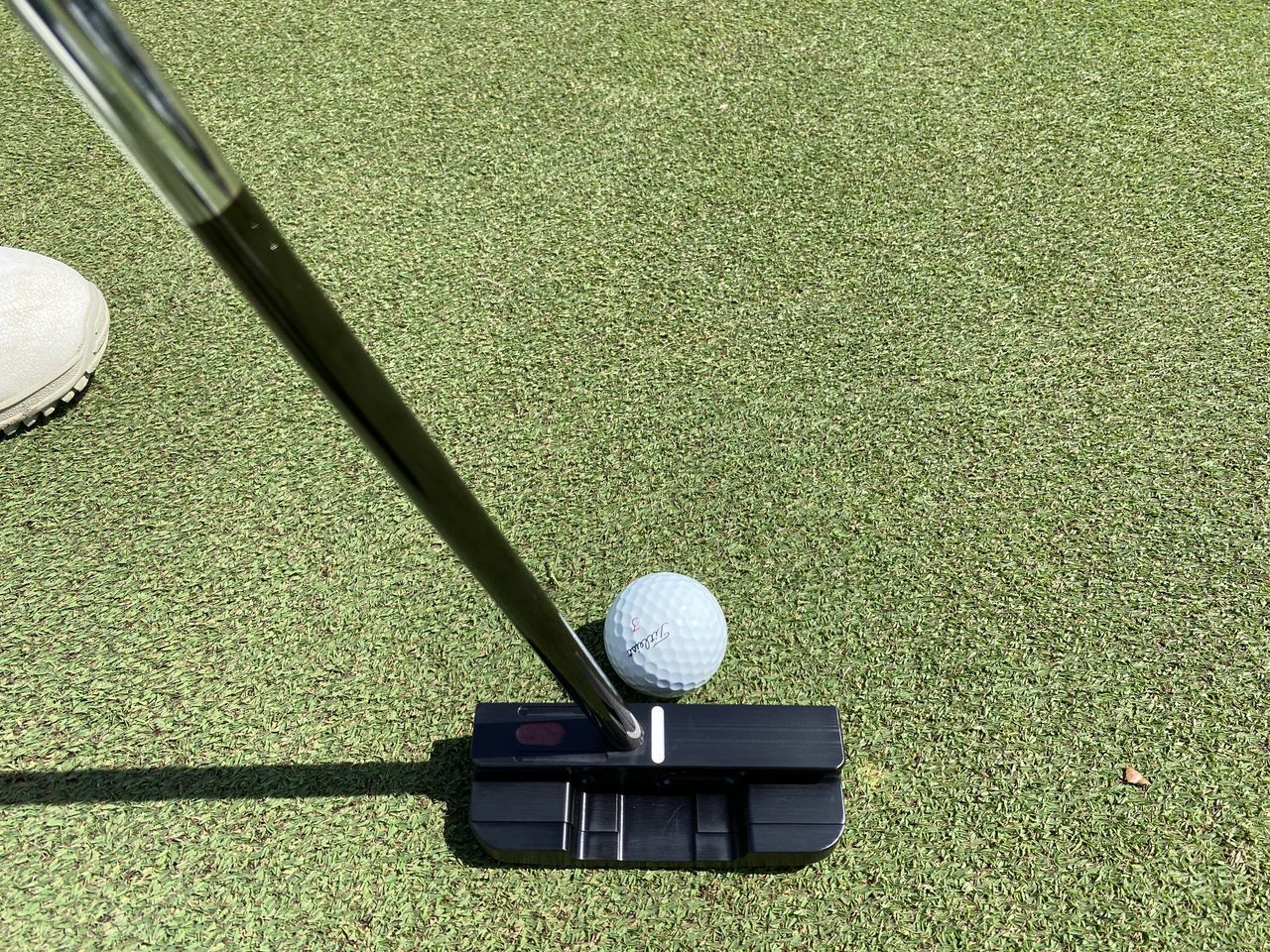 It is also one of SeeMore's premium putters and among the best putters on the market. The putter, which is 4.6 inches long and 1.1 inches deep, is 100% milled and made in the USA. There are four copper inserts to increase MOI and stability in the soft aluminum black head which weighs 350 grams and is beautifully designed. And, of course, it has that Riflescope system that SeeMore is famous for in its original putters used by great champions Payne Stewart and Zach Johnson. The system consists of two white lines on the top of the putter (when looking at it) with a red dot in the middle. When setting up the square, the black tree background "hides the red dot". So if you can't see the red dot at address – and throughout the stroke, for that matter – the putter is on plane and square to the target. Some golfers find it distracting, but you don't have to focus on hiding the red dot throughout the stroke; you're ahead of the game if you do it right at the address every time.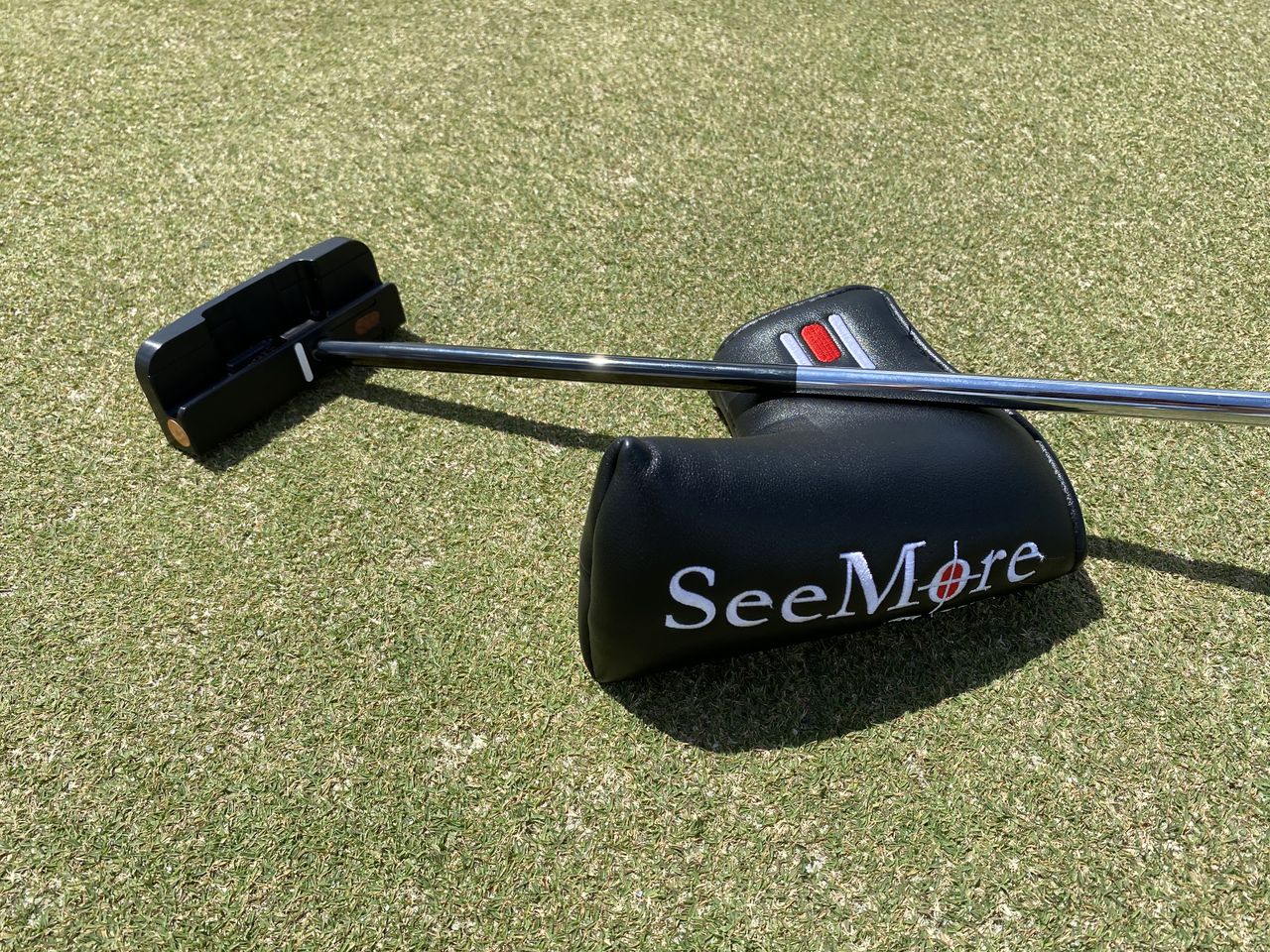 However, perhaps equally important when using the Mini Giant Deep Flange is how balanced the putter is at impact. It's actually not balanced overall. The toe hang is about 40 degrees when balancing the putter on its fulcrum, but if you swing it free, it still straightens at impact. Given the weight of this putter, it is also imperative that you apply light grip pressure and allow the putter to square. With this type of stroke, there is great feel and precision with this putter. But if you squeeze harder and try to control it, you might struggle with this putter.