Srixon Q-Star Tour Golf Ball: Tour Level Performance for Amateur Swing Speeds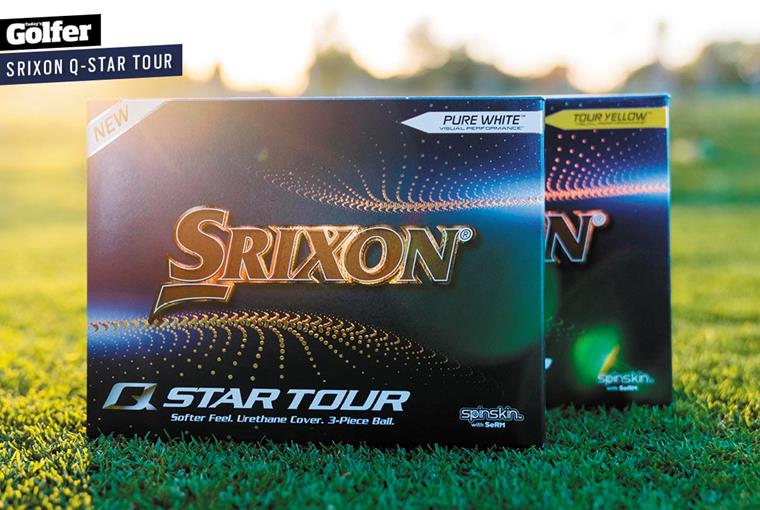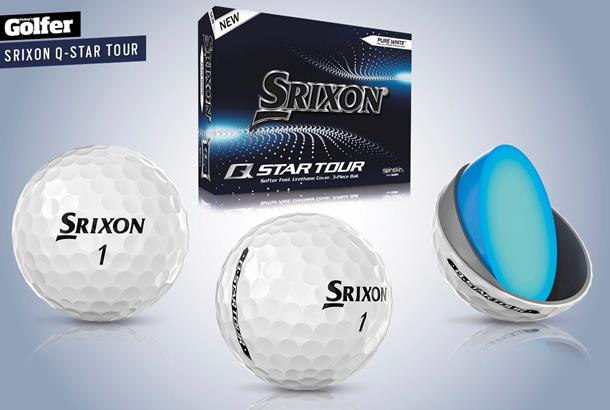 The Srixon Q-Star Tour golf ball gets an upgrade in 2022 as it promises tour-level performance at a compression and price to match the swing speed and budget of amateur golfers.
Now in its fourth generation, the three-piece Q-Star Tour is the brand's softest golf ball that delivers tour-level performance. It is specifically calibrated to suit moderate swing speed players looking for the distance and spin found in a premium ball. In other words, most club golfers.
The updated Q-Star comes on the heels of Srixon's new Z-Star Diamond golf ball, which brings together the benefits of the Z-Star and Z-Star XV and will be played by Brooks Koepka.
RELATED: Best Golf Balls
But while this ball targets Tour players and faster swingers, the Q-Star Tour is truly a Tour-quality ball aimed at the club golfer. How is it possible? Srixon says Tour performance starts around the greens, which is why the updated ball uses a premium 0.5mm urethane cover covered in Slide Ring Material (SeRM). Srixon's Spin Skin with SeRM coating increases friction and bite for more spin and control when attacking flags.
Srixon's robot tests saw the Q-Star Tour deliver 400 rpm more than some of its nearest competitors, which is very impressive.
The ball's FastLayer Core sees a gradual transition from the soft inner core to the firm outer edge and behaves like a core with thousands of layers, helping to deliver softer distance and feel. It's Srixon's softest core that still delivers Tour-level performance, while dramatically reducing long-game side spin to help your tee shots fly straighter.
You'll also find 338 dimples on every Q-Star Tour ball, a pattern used in Z-Star balls and designed to provide less drag and more lift for long, true flight, even in strong winds.
"The new and improved Q-Star Tour continues to deliver tour-caliber performance with a smoother feel compared to our other tour-level offerings," said Joe Miller, product expert at Srixon Sports Europe. "This ball delivers the distance all golfers need with the spin and greenside control to attack the toughest pins."
RELATED: Best Premium Golf Balls
We're big Q-Star Tour fans here at Today's golfer and found it to be a great alternative to premium tour balls when we pitted it against Titleist's market-leading Pro V1 in our head-to-head test in 2020, something we can't see it changing in 2022.
Impressively, Srixon has kept the price of the new model the same at £34.99 per dozen, making it a no-brainer for the majority of normal club golfers currently using more expensive premium options.
At just £2.91 per ball, it's £1.25 cheaper than a Pro V1 but without any significant loss in performance. The softer compression means you'll give up some driver distance compared to a premium ball, but gain iron distance.
And although the data shows it spins a lot less than a Pro V1, it launches and flies higher, dropping at a steeper angle, so will still stop quickly on the greens.
For us, the Q-Star Tour joins Callaway's Chrome Soft, TaylorMade's Tour Response and Wilson's new Triad in being a superb golf ball option for club golfers who have a "normal" swing speed and who have no money to spend.
The Q-Star Tour is also available in a Divide version (read our review here), released in late 2021, which brings all the benefits of the standard ball but with a color scheme designed to help with alignment and putting.
The Srixon Q-Star Tour, available in pure white and tour yellow, is available from February 25, priced at £34.99 per dozen.
READ NEXT: Which Srixon ball is right for you?
ABOUT THE AUTHOR
Rob Jerram is the digital editor of todaygolfer.co.uk
He has been a journalist for over 20 years, beginning his career at Johnston Press where he covered local and regional news and sport in a variety of editorial roles for ten years.
Rob joined Bauer Media in 2010 and worked as Production Editor of Today's golfer and world of golf magazines for ten years before stepping into the role of digital editor in July 2020.
He has been golfing for nearly three decades and has been a member of Greetham Valley Golf Club in Rutland for eight years, playing 12.
You can get in touch with Rob, here