Steph Curry launches junior golf tour to help underprivileged children | Golf News and Tour Information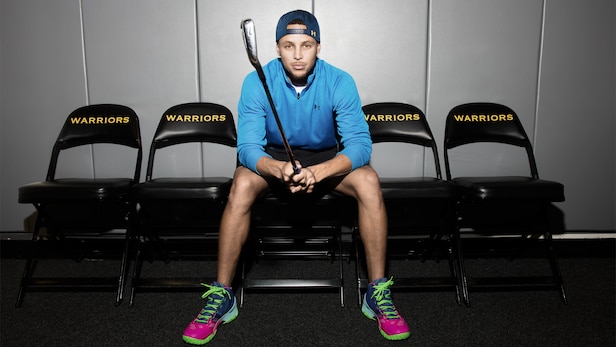 Steph Curry is launching a junior golf tour to help serve underprivileged and overlooked markets in the game.
Curry's "Underrated" brand is venturing into the golf space in conjunction with the AJGA to host five tournaments. According to a statement, the effort aims to provide avenues for student-athletes for the game with the goal of increasing participation from diverse communities.
"Less than 2% of golfers are people of color," Curry noted in a video message. "It provides a platform of fairness, access and opportunity for those who can't get their big break, but also want to play one-on-one with some of AJGA's best players. "
In its first year, the Underrated Golf Tour will select each of the top 24 boys and girls to compete for the Curry Cup in the season-ending Underrated Tour Championship to be held at TPC Harding Park. The tour kicks off in Chicago at Cog Hill in late June, with further stops in Houston, Phoenix and Tampa. Curry said he would cover all travel and accommodation costs as well as entrance fees. In the coming years, the circuit hopes to grow the pool of participants, eventually having a global footprint with the world's top prospects.
It's far from Curry's first golf-related effort. In 2019, Curry donated seven figures to bring the Howard University golf team back for the first time in 40 years. He also launched a golf brand through Under Armour, and his foundation has struck a deal to be associated with the Jack Nicklaus Memorial Tournament.
Those wishing to register for the Underrated Golf Tour can do so on the tour's website.