TAG Heuer launches the latest version of its luxury GPS golf watch, the Connected Watch Caliber E4 | Golf equipment: clubs, balls, bags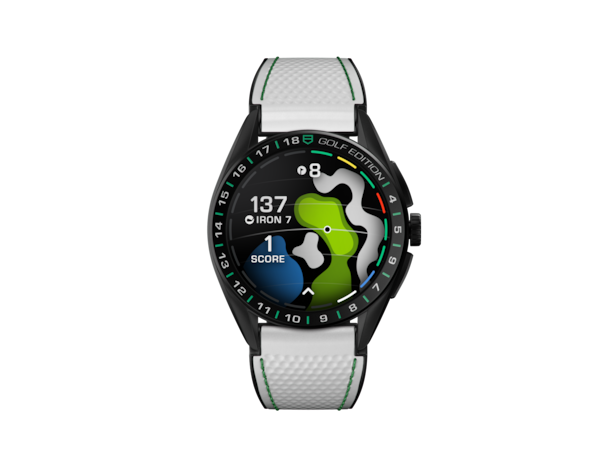 TAG Heuer announced Thursday the release of a golf version of its latest connected watch, the Connected Watch Caliber E4 – Golf Edition, which includes a variety of new features. A redesigned interface displays a 2D view of every hole on 40,000 courses worldwide, including distance to hazards and the back and front of greens.
Paired with the TAG Heuer app, the 45-millimeter watch offers users the unique ability to automatically track their shots, using the watch's accelerometer and gyroscope. A new feature actually generates a shot plot on a 3D map of each hole, allowing users to step back through their course and see it as the plot of a round pro.
A "driving range" version of the app allows golfers to preview the course they are about to play with hole-by-hole mapping in the app.
Tour ambassador Tommy Fleetwood wears the new watch this week at the Masters. A golf ball-inspired honeycomb strap adds golfing flair, although a more classic black strap is also included. The product, which includes a bullet marker that attaches magnetically, is an iteration of the company's new TAG Heuer Connected Watch Caliber E4, which was announced a few weeks ago. The first TAG Heuer golf watch was released in 2018.
The watch retails for $2,650 and is available to order now. Click here to find out more.