The best golf courses to play in London by underground |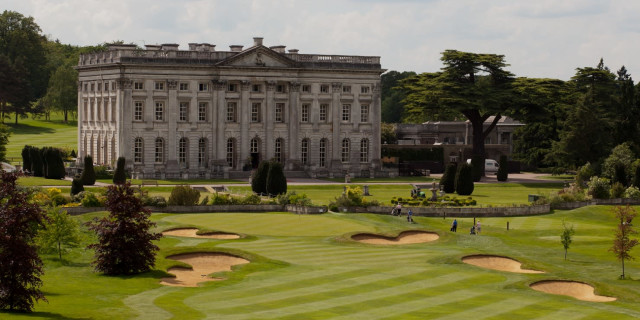 The capital can be a pain to get around at the best of times, but there are few things more stressful than being stuck in a traffic jam, fearing you'll miss your departure time! Why not skip the hassle on your next tour of London and hop on public transport? We've picked out nine of our favorite routes to get to on the metro. You can even stay for a pint or two afterwards without having to drive!
Subway line – Richmond (district), 10 minute walk
With two 18-hole courses, Royal Mid-Surrey is one of the largest golf properties in the capital. The courses are relatively flat, although the strategic bunking makes them extremely pleasant to play. The club was given royal status by King George V when his son, the Prince of Wales, became captain in 1926, and with historic Kew Gardens lining the course, it feels like you're set back from the club. hustle and bustle of London throughout the venue. The only minor distraction being the flight path to nearby Heathrow airport!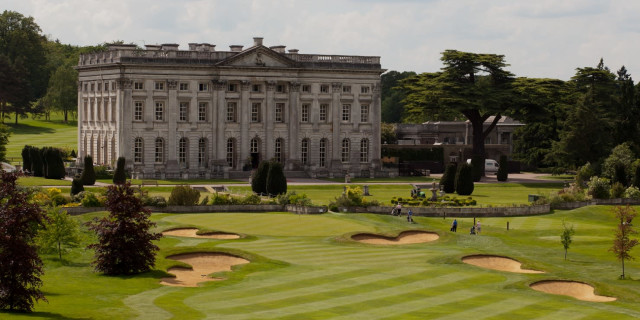 Underground line – Moor Park (Metropolitan), 15 minutes walk
Possibly London's largest clubhouse, Moor Park also boasts two excellent Harry Colt-designed courses, as well as top-notch tennis facilities. The High Course here has hosted premier events, such as the Carris Trophy and Open Regional Qualifiers, and is a mainstay of England's Top 100 Rankings. The West Course is also very nice, with its addition making it easier for visitors to secure a tee time, even in the summer months.
Tube Line – Moor Park (Metropolitan), 5 mins walk
The same tube station at Moor Park also provides easy access to the Sandy Lodge Golf Club. One of London's most underrated and interesting courses, the course's name is a clue to its conditioning, playing much firmer and faster than the majority of clubs in the area. The course was designed by Harry Vardon and a recent irrigation project, started in 2022, will ensure the layout maintains playable conditioning throughout the year. Sandy Lodge also has a driving range, as well as London's best short game area, allowing you to hone your skills before the game.
Underground Line – Totteridge & Whetstone (Northern Line), 10 mins walk
Another London course with two layouts, and another with a connection to Harry Vardon, who was a club professional at South Herts from 1902 until his death in 1937. Unlike others however, the Rees course (named after club member and Ryder Cup star Dai Rees), is just 9 holes, although it offers a great option for those short on time or new to the sport. Vardon's course begins with a smooth opening, but don't let that fool you as there's plenty to keep you on your toes throughout the round, especially at the start of the back nine.
Metro line – Perivale (Central Line), 7 minutes walk
Harry Colt has certainly left his mark on the London area, with another of his fine courses to be discovered at Ealing Golf Club. The course has some of the best greens in the country and its easy to navigate layout makes it accessible to all. The course isn't too long, but the speed of its putting surfaces can make it difficult to shoot small numbers, which is demonstrated every year when the TP Tour comes to Ealing. A recent refurbishment of the outdoor area now provides a fantastic place to relax after a game!
Subway Line – Northwood (Metropolitan Line), 10 minute walk
Don't be fooled by the relatively unobstructed view of the holes in front of the clubhouse (1, 8, 9), the routing to Northwood winds through the trees from the 2nd hole. It is a course that seems to be continually improving and is now considered one of the best conditioned in Middlesex. The club uses a two tee tee from 1st to 10th which means there are plenty of opportunities to get players onto the course, although this is a busy members club your best chance to going out is probably during the week.
Tube Line – Chigwell (Central Line), 5 mins walk
At the other end of the London Underground network compared to most of the routes on the list, Chigwell is considered one of the most difficult routes in Essex. However, fear not, as a mix of starting options makes the course accessible to everyone. The course will celebrate its centenary in 2025 and has integrated seamlessly into the environment over the past 100 years. With the tube station located so close, it's a fabulous choice for getting around London.
Subway Line – Sudbury Town (Piccadilly Line), 10 minute walk
Back in West London, Sudbury Golf Club is another Middlesex venue loved by many in the local community. The route itself seems relatively tranquil, although it is very easily accessible by metro (as well as by car). There are plenty of elevation changes to keep things interesting, and a relatively recent 9-hole turnaround sees golfers now finishing on an excellent par-3 near the clubhouse. All in all, a great option for those looking to play on a premium members course that is equally welcoming to visitors.
Subway Line – Oakwood (Piccadilly Line), 5 mins walk
Unlike the other courses listed, Trent Park is a real pay and play place, everyone welcome. In addition to the interesting 18-hole layout, the course also has a driving range and a short game area. And if that's not enough, there's even a mini Adventure Golf course for the younger set, or those looking for something less serious – you don't even need to bring your own clubs!
---
Related content
10 golf courses in London near tube and train stations
Top 10 UK courses to play by train