The Honda Classic lives up to its reputation for carnage | Golf News and Tour Information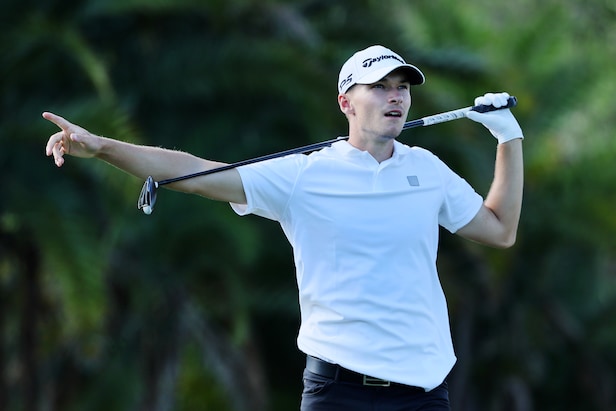 PALM BEACH GARDENS, Fla. — Have a little pity in your heart for Nicolai Hojgaard. The 20-year-old Dane, who was competing in his first-ever PGA Tour event and his first professional event on American soil, encountered a juggernaut. We're not talking about another player here, but about a course: the PGA Resort and Spa Championship Course, to be exact, and while that name is innocuous and even a bit boring, the real world is about as dull as a nightmare. This place is—pardon the pun—a bear. And that's before you get to the bear trap.
Hojgaard has been tearing it all up on the DP World Tour, taking two outright wins and two more top 10s since last September, and along with his twin brother Rasmus he is one of the young Europeans mentioned whenever the subject of future stars of the Ryder Cup is coming. at the top. He is already 73rd in the world and rare are the very young players who arouse so much enthusiasm abroad. But as far as debut goes, it was like fighting your first boxing match at the Roman Coliseum. Against lions.
It started with an opening nine 40s, and the best thing you can say about that 40 is that it could have been worse – on two different par-4s he saved the par after a errant drive forced him to stop short of the green. He looked really dismal as he headed for the 10th tee, head down and silent, and after spraying another drive left on the 10, leading to another bogey, all he could do was to sulk the fairway, spinning his driver in slow circles like a policeman twirling a baton. His talent was evident at various points on the back, like an absurd 186-yard-over-water approach at nine feet on the 11, but none of it was worth much.
Granted, Hojgaard's game was off, but the course didn't help. It's the kind of place that exacerbates every mistake, and by the time his game was suspended due to darkness with his raw tee shot at 18, he's languishing at six over par. Take a look at the leaderboard, though, and you could almost call it lucky.
Matthew Wolff, after a promising crash and a T-6 in Saudi Arabia in his last start, finished last of the entire field. In fact, he even shot the Bear Trap – holes 15, 16 and 17 – but a double bogey on 18 relegated him to a disastrous 81. Like Hojgaard, he didn't stop to chat with reporters after his turn (and he would have been sadistic to ask), but his expression as he staggered to the finish was all the message you needed. The best he can hope for is that a day like Thursday slips out of his mind and doesn't serve as a psychological bludgeon as he tries to recover from the toughest time of his career.
"I would much rather the grind and the scores weren't so low," Rickie Fowler said in his pre-tournament presser. "Usually it's not a golf course where the guys really run away and shoot really low. Sometimes you'll see someone get off to a hot start for two days, but usually he doesn't really work much on the weekends. end or the score does' "I don't really keep going further under par. It tests you in all aspects of your game, especially when you have the standard 10-15 mph wind, that's all you want."
Turns out, that might have been a little more than Fowler wanted on Thursday. For 17 holes he battled the course to a draw, then on the unforgiving par-5 of the 18th he got a bit too ambitious for the green in two, found the water and finished with a 7. That's the catch here. —Jack Nicklaus' design is full of temptations that can lead to serious problems, and full of supposedly "safe" games that don't leave you much better off. The 11th hole is a perfect example. The second shot takes you over the water, and if you want a realistic birdie attempt, you need to play it close to danger. Otherwise, the conservative play leaves you in the middle of the green looking down a steep hill, and the prospect of trying to stop the birdie attempt anywhere is overblown.
The Honda beat more than a few big names on the first lap: Wolff, Hudson Swafford (whose victory at the American Express a few weeks ago must have felt like ancient history), Martin Kaymer and Stewart Cink all finished at +8 or worse, while the +4 club included Sungjae Im, Zach Johnson, Brendon Todd and many more to name them. At the moment the cut is at +1 and with every chance of getting worse on Friday. For comparison, previous cut lines at sold-out PGA Tour events this year were -5, -7, -3, -5, -2 and even par at Riviera.
It's a new level of pain, and while a handful of players excelled in the Cauldron, all they really did was survive the first day of four. The survivors have only one thing to do now: rest and pray that the wind does not blow.