The PGA Tour's 30 Best Nice Guys | Golf News and Tour Information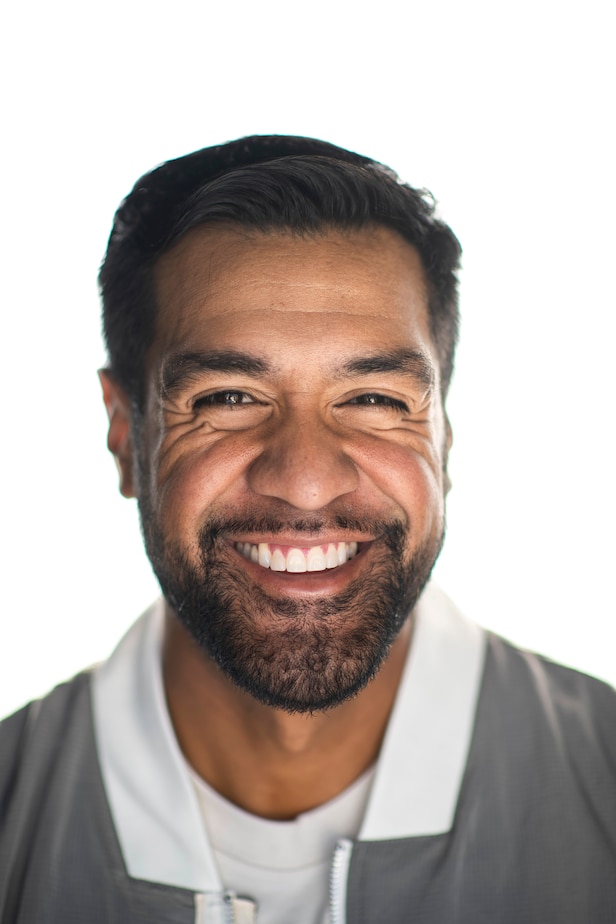 "Good" is subjective. Particularly this year, as the ongoing schism in professional golf has challenged traditional notions of right and wrong. It is possible to be an ethically upright person who is not nice to strangers, just as it is to be a cordial traitor to friends. To compile our list of the top 30 guys on tour, we interviewed and surveyed more than 120 players, caddies, members of the media, golf executives, locker room attendants and tournament volunteers. We asked specific questions and open-ended questions, and Tony Finau's name came up more than anyone else. Now, people have differing opinions on what constitutes a nice guy, and far be it from us to narrow that definition. The only criteria was current PGA Tour membership, so you won't see any European or Senior Tour individuals on this list. But if you're looking for a direct line to the players below, it's this: the inclination and consistency to treat people, regardless of position, with respect and civility. (2019 ranking in brackets)
1. (8) TONY FINAU Recognized for his omnipresent smile and his generosity of his time. Says Finau, "If I have a conversation with a person and I leave thinking that I brightened up their day a bit, that makes me happy." Finau joins former Golf Digest Tour winners Nice Guys Ranking; Steve Stricker (2013), Jordan Spieth (2017) and Rickie Fowler (2019).
2. (T-19) PETER MALNATI Several players describe Malnati as a relentless optimist. "He is almost too nice, too happy," jokes a player.
3. (3) JORDAN SPIETH If his long, revealing answers to otherwise flat questions at press conferences are any indication, the guy is a giver.
4. (4) RORY McILROY The four-time major champion is seen as a gentleman by those inside and outside the ropes. Several players say he has become the "conscience" of the PGA Tour.
5. (1) RICKIE FOWLER Our 2019 winner ranked high in many survey questions, including taking time to sign autographs for kids.
6. (5) WEBB SIMPSON The former US Open champion is considered one of the most accessible players and finished second in the poll question "No one is nicer to waiters, spotters and volunteers".
7. (7) HAROLD VARNER III He is rarely seen without a smile and was among the most popular answers for "the player you would most like to have dinner with".
8. (NEW) COLLIN MORIKAWA According to Rick Sessinghaus, Collin's trainer for nearly two decades, "It's a lot easier to work for good guys than for prima donnas. It's not that Collin doesn't have an ego; he just has a healthy ego.
9. (NEW) VIKTOR HOVLAND The Norwegian is popular on tour for his carefree attitude and self-deprecating humour.
10. (NEW) STEWART CINK Cink is a past recipient of the Payne Stewart Award, which is given annually to a professional golfer who exemplifies the late Stewart's values ​​of character, charity and sportsmanship.
11. (2) GARY WOODLAND His feel-good moment with Special Olympian Amy Bockerstette at the WM Phoenix Open in 2019 helped launch a new foundation to promote golf education and playing opportunities for people with intellectual disabilities.
12. (NEW) ENGLISH HARRIS He comes across as quiet and reserved, but he is more of a Southern Gentleman than an aloof one.
13. (21) JUSTIN ROSE The 2013 US Open champion and his wife, Kate, founded an organization that helps fight childhood hunger in Orlando.
14. (NEW) SAM BURNS Despite his rapid rise in the world golf rankings, the former LSU standout has remained a humble and considerate soul.
15. (14) ALEX SCHAUFFELE The Olympic gold medalist is an advocate for environmental conservation and helps junior golf programs in his hometown of San Diego.
16. (6) ADAM SCOTT Renowned for his politeness, Scott recently received the Jim Murray Award for fostering a positive working environment between players and the media.
17. (13) BRANDT SNEDEKER He is so respected by his peers that he is often considered a future candidate for the position of commissioner of the PGA Tour.
18. (16) JASON DAY Her family's Brighter Days charity works with groups like Habitat for Humanity and The Ohio State University Cancer Center.
19. (NEW) CHESSON HADLEY He is known as one of the funniest guys on the tour and one of the friendliest.
20. (T-27) KEVIN STREELMAN The veteran is involved with Compassion International, an organization that partners with local churches to provide skills and support to rescue children from poverty.
21. (NEW) SCOTTIE SCHEFFLER Skyrocketing to world No. 1 didn't go to his head. Several respondents called Scheffler a "big kid" and a "gentle giant."
22. (NEW) CAMERON TRINGAL He is noted by other pros as an encouraging playmate with a quick wit.
23. (T-29) AT REAVIE Reavie ranks among tournament and tour officials as one of the easiest players to work with on tour.
24. (17) DANNY LEE Lee was instrumental in funding New Zealand Golf Development, which aims to develop the game in his native country.
25. (18) DYLAN FRITTELLI The former University of Texas star has often been cited as someone other players enjoy playing with.
26. (NEW) JT POSTON The North Carolina native received high marks as someone fans should hope to pair up with in a pro-am.
27. (23) JOEL DAHMEN As down-to-earth as a touring professional can be, he once spontaneously invited an editor of this magazine to dinner at his house and greeted him barefoot with two bourbons in Solo cups.
28. (12) JUSTIN THOMAS The two-time PGA champion received high marks as one of the "most likely players to give another player or caddy a free lift to the next event."
29. (NEW) RUSSELL KNOX Known as one of the friendliest guys on the tour, he is also an ambassador for junior golf in North Florida and his hometown of Inverness, Scotland.
30. (T-27) ZACH JOHNSON The 2023 Ryder Cup captain is doing all he can to mentor young players.
We weren't interested in knowing who the Tour Nice Guys are. We wanted to know who is doing ostensibly nice things when no one is watching. The results of the following questions did not necessarily correspond to the way our voters expressed their choices of nice people; as you will see here, a few names appear multiple times on the poll questions but did not make it into our Tour Nice Guys leaderboard. However, the survey provides context and color to what exactly makes a nice boy nice. —Joel Beall
If you had to have dinner with one player every night for an entire tournament week, it would be…
1. Rory McIlroy
2. Joel Dahmen
3. Harold Varner III
A rookie eager to learn the ropes of touring life should play a practice tour with…
1. Phil Mickelson
T-2. Jordan Spieth, Webb Simpson, Charley Hoffman
A player who is in contention at the weekend should hope to be paired with…
1. Webb Simpson
2. Ricky Fowler
T-3. Jordan Spieth, Justin Thomas, Collin Morikawa
The player most likely to give another player or caddy a free boost for the next event is…
T-1. Tony Finau, Rickie Fowler, Jordan Spieth
T-4. Max Homa, Justin Thomas
No one is nicer to servers, spotters and volunteers than…
1. Ricky Fowler
T-2. Peter Malnati, Webb Simpson, Rory McIlroy
Amateurs playing in a pro-am should hope to be paired with…
1. Billy Horschel
2. Harry Higgs
3. JT Poston
A player likely to tip big even after a missed cut is…
1. Phil Mickelson
2. Rory McIlroy
T-3. Jordan Spieth, Kevin Streelman
Nobody spends more time signing autographs for kids than…
1. Ricky Fowler
2. Phil Mickelson
3. Jon Rahm