Toronto City Council Approves Improved Operating Model for City Golf Courses – City of Toronto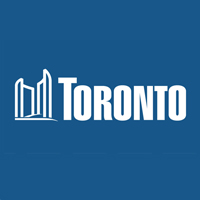 Press release
February 3, 2022
Today, Toronto City Council received the findings of an external review of the City of Toronto's golf operations and adopted recommendations for an improved operating model, improving complementary uses and public access and expanding and improving golf programming.
Five City-operated golf courses – Dentonia Park, Don Valley, Humber Valley, Scarlett Woods and Tam O'Shanter – will operate under a hybrid model in which the City retains responsibility for maintenance and rate approval green fees, while the pro shop and catering operations are handled by a single private contractor. This model offers guarantees of access, affordability and financial sustainability while leveraging private sector expertise. A negotiated request for proposals (nRFP), which provides for a flexible approach to procurement, will be issued in the second quarter of 2022, with an operator selected in time for the 2024 season. Indigenous economic opportunities will be incorporated as a noted element to be considered in the DPNR process.
The enhanced hybrid model will bring improvements in customer experience, environmental stewardship, financial performance and recreational opportunities.
Council also directed City staff to maintain the existing 18-hole golf course structure at Dentonia Park Golf Course, while continuing to explore other recreational opportunities throughout the year, multi-use arrangements, increased accessibility and affordability for golf use and access to Taylor. Massey Creek Trail Ravine.
To support expanded access and improved golf programs, the Welcome Policy, a grant for recreational programs for low-income families, will now be available for junior golf memberships. Staff will develop strategic partnerships focused on youth programs and expanding access to sport.
Staff will also work to develop programming and engagement opportunities to increase access to golf for equity-deserving groups, and continue to improve off-season public access to courses and expand complementary programming by season. In recent years, the City has added a number of off-season and after-hours uses to the courses, including winter snow loops for snowshoeing, fling golf, and disc golf. Complementary uses will also emphasize opportunities for improved environmental stewardship, urban forest growth, restoration of natural areas, and improved ravine access and trail connections, consistent with the ravines strategy and the city's parks strategy.
Staff recommendations were informed by extensive public consultation with golfers and non-golfers alike, and included focus groups, a citywide virtual meeting, five local community meetings, a market survey of golf operators and a presentation to the Aboriginal Affairs Advisory Committee. More than 7,000 people were reached through the review's public engagement program.
Despite a shortened season due to COVID-19-related closures, increased demand for the sport in 2021 resulted in golf courses' best annual performance since 2013, with more than 195,000 rounds played in 2021. This trend Rising golf play rates have been seen across the country and reignited interest in the sport.
The City is committed to providing affordable and accessible outdoor recreation options. The courses in Toronto are all affordable, of high quality and accessible by TTC. Course information is available at toronto.ca/golf and details on the review of golf course operations are available on the City's website.
"Throughout our response to the pandemic, we have done everything we can to provide more access and opportunities for people to get outside and be physically active. Maintaining the City's golf facilities in a careful manner that provides a better experience for golfers, promotes affordable access to the game for Torontonians, and expands the opportunities for these spaces to be used year-round is the right things to do. Providing public access to these areas, primarily off-season, creates more opportunities to be outdoors and active, including hiking, running, snowshoeing, or cross-country skiing.
– Mayor John Tory
"Toronto's golf courses are all affordable, high quality and accessible by TTC. Each course has unique features and offers something for all skill levels. These improvements to the operating model will provide more opportunities for participation and help make these courses more financially and environmentally sustainable. »
– Councilor Jennifer McKelvie (Scarborough-Rouge Park), chair of the infrastructure and environment committee
Toronto is home to more than 2.9 million people whose diversity and experiences make this great city Canada's main economic engine and one of the most diverse and livable cities in the world. As the fourth largest city in North America, Toronto is a world leader in technology, finance, film, music, culture and innovation, and ranks consistently at the top of international rankings thanks to investments supported by its government, residents and businesses. For more information visit the City website or follow us on Twitter, instagram Where Facebook.